New Option for Improving Health, Wellness, Air Quality, and Enjoyment in Offices, Schools, Healthcare and Retail Spaces
GRAND RAPIDS, Michigan, and PHILADELPHIA, Pennsylvania — November 20, 2013 — LiveWall, LLC announced the introduction of LiveWall® Indoor, the interior version of LiveWall®, the living wall system that transforms ordinary walls into vertical green landscapes. LiveWall Indoor is a drip-free planted wall system engineered to sustain tropical plants indoors.
"As soon as we introduced LiveWall, our customers asked us for a system that had the same natural function with water containment," said Dave MacKenzie, horticulturalist and president of LiveWall, LLC.  Recognizing the demand for a green wall system specifically suited to the needs of tropical plants and sensitive to protecting interior surfaces, MacKenzie and his team began developing and testing various concepts.
To solve the need to protect interior surfaces, the LiveWall Indoor system is watered by drip stakes in the soil instead of the mist nozzles used outdoors.  Additionally, the wall planters have a rear drain which completely contains water used in the system.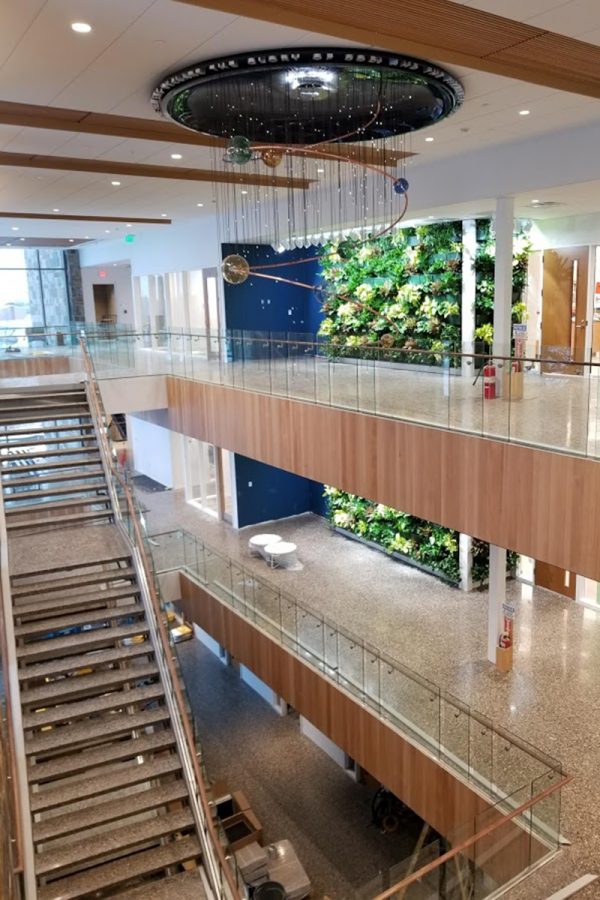 To grow healthy tropical plants, which typically have larger root systems, the green wall planters hold twice the soil as the outdoor version.
Before LiveWall even had the product on the shelves, the company was accepting orders for the LiveWall Indoor system.  The system has already been used by Pink Dolphin, an urban clothing retailer at their flagship store in San Francisco, California.
"Dozens of other projects have already been designed with LiveWall Indoor, before we even introduced it to the market," said MacKenzie.  "These building owners are telling us that they want indoor living walls to set themselves apart by providing a relaxing environment with improved indoor air quality, and healthier, happier residents, customers, and employees."
An indoor LiveScreen®, the mobile version of LiveWall, is also available as either an automatically irrigated or hand-watered model.  LiveScreen Indoor units are double-sided green walls on wheels, which arrive fully assembled and ready to plant.
LiveWall offers infrastructure design services to clients seeking to incorporate indoor or outdoor living walls into their project design or as an addition to existing buildings.
LiveWall, LLC will showcase both the LiveWall Outdoor and LiveWall Indoor vertical greening systems at GreenBuild, the US Green Building Council conference and expo, November 20-21, 2013, at the Pennsylvania Convention Center. LiveWall will be at booth #1049.
Media Contact: Amber Ponce ▲ 616-935-1964 ▲ amberp@livewall.com