How to Install a Living Wall by LiveWall®
LiveWall projects are typically installed by professional contractors experienced in landscape, irrigation, plumbing and/or general construction. The time required to install a green wall varies depending upon the complexity of design, site accessibility, height of the wall, and building wall material. On average, we have found that about 0.4 man hours per square foot is a good estimate of time for most commercial scale living wall project installations.
With each order, we produce a customized set of shop drawings with instructions for the layout of the green wall rails, planters, and irrigation feed.
And, installation support is also just a phone call away. Contact us at 877-554-4065.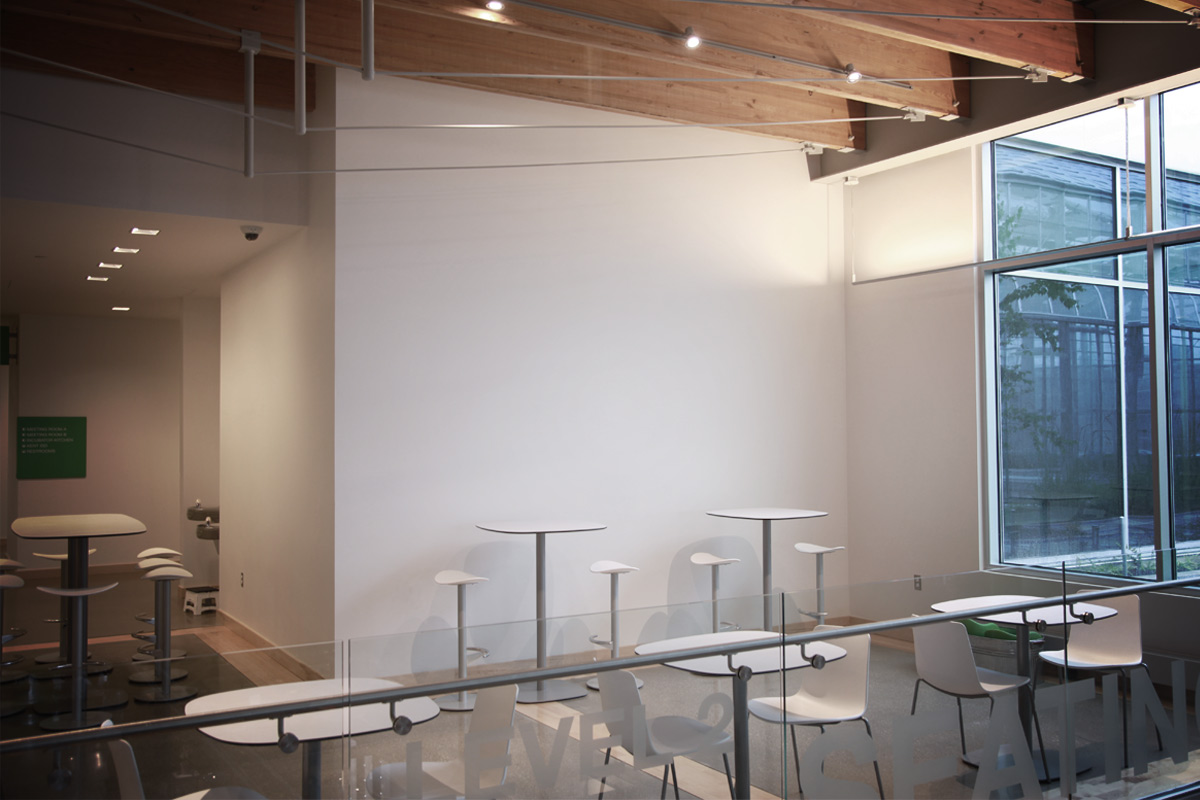 Walls that receive plenty of light, are easy to access, and are near a water supply are ideal for green wall installations.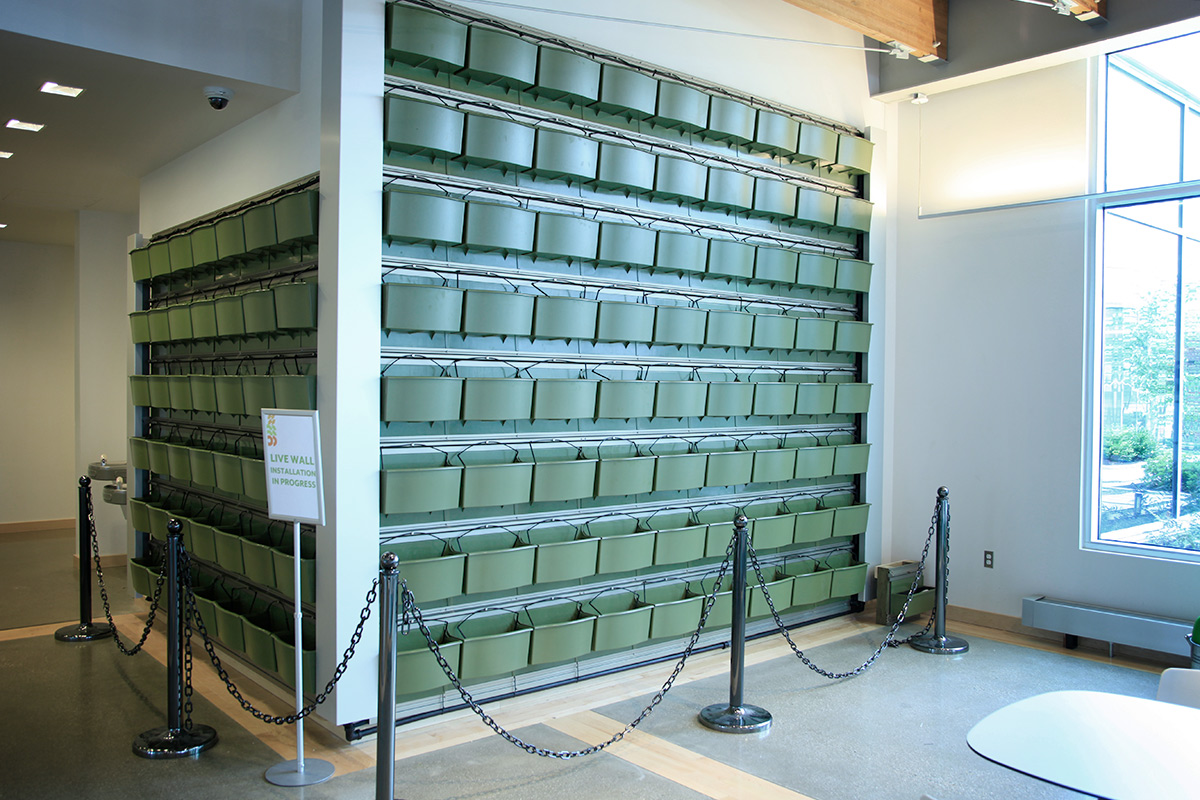 The LiveWall infrastructure is attractive and installs efficiently.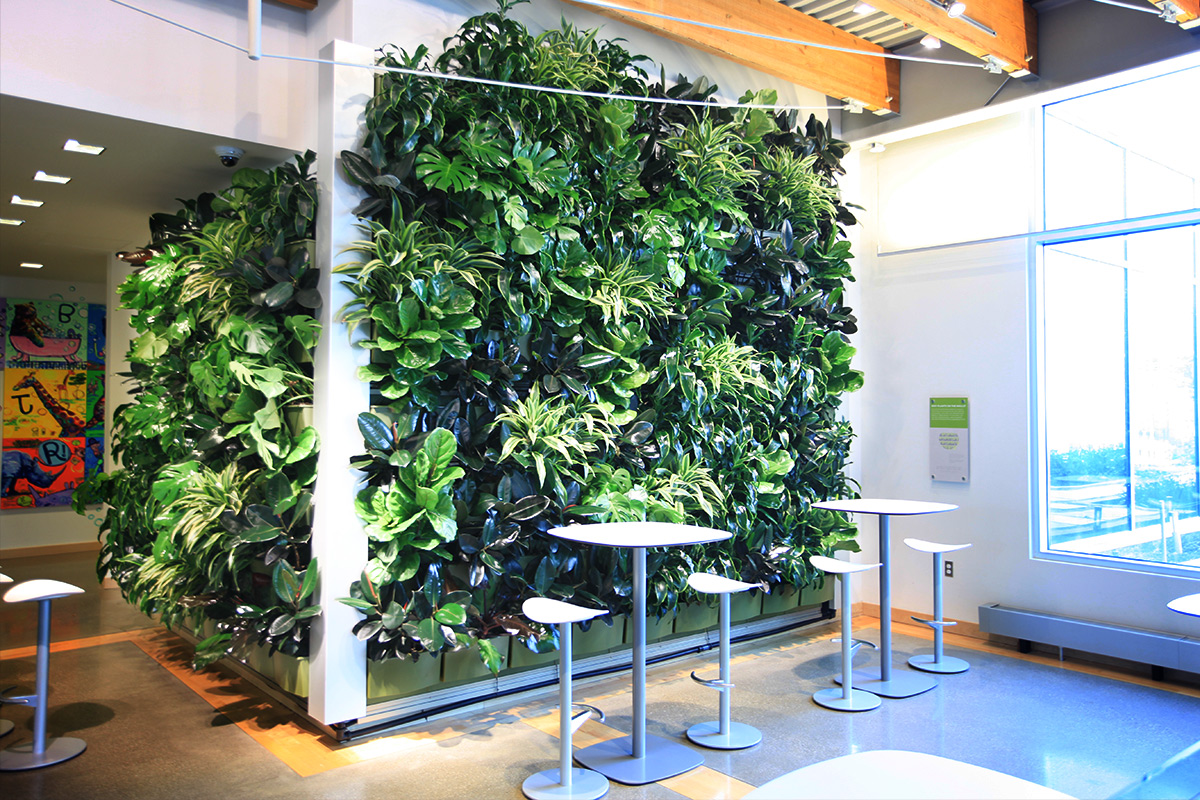 Plants are easily installed using the LiveWall planted inserts.
LiveWall Outdoor systems typically have smaller planters with spray irrigation and bottom drainage in the planters. In some cases, the LiveWall system developed primarily for indoor applications may be used outside a building. For these walls consult the Indoor Installation Guide below.
Download a PDF of the LiveWall Outdoor Installation Guide.
LiveWall Indoor systems have larger planters with drip emitters and rear drain assembly. This system may be used outdoors in certain applications.
Download a PDF of the LiveWall Indoor Installation Guide.