How the LiveWall® System Works
Because LiveWall is designed to give plans what they need, it works exceptionally well. Many plants seem to grow better in LiveWall than in the ground, and with proper plant selection, one can even grow perennials in northern climates. And, our green wall systems are architectural quality and backed by a 15 year warranty. The process is illustrated below to show how simple and effective we make green walls.
Components and Accessories
WallTer® Wall Planters
The WallTers (wall planters) hold the inserts (which hold the soil and plants). They are decorative, molded of special automotive grade PC/ABS, and come in two sizes. And regardless of size, the WallTers make planting and replanting easy. They slide right in and can be secured with a limiting screw, making them resistant to theft and wind.
Standard WallTer: Recommended for plantings of succulents, annuals, vegetables and herbs, and perennials. Traditional look, comes in full length (16″). Available in three color options.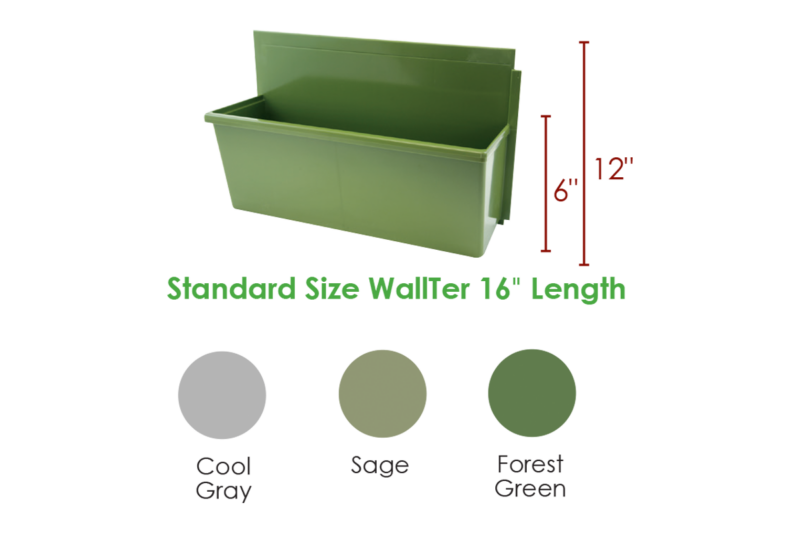 Large WallTer: Recommended for robust perennials and tropical indoor plants. 16″ long. With or without water collection spout. Available in four colors.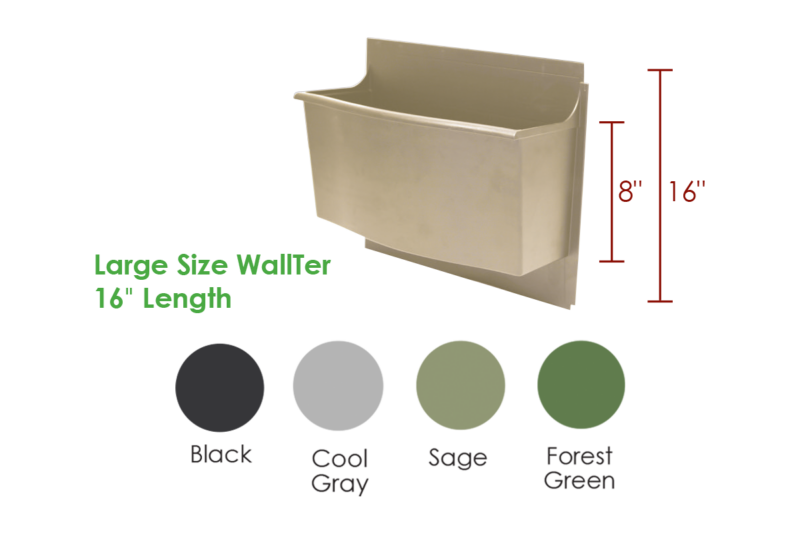 WallTer® Inserts
WallTer inserts are filled with soil and plants, and drop into the WallTer modules. WallTer inserts unique allow for off-site growing at a nursery, if desired.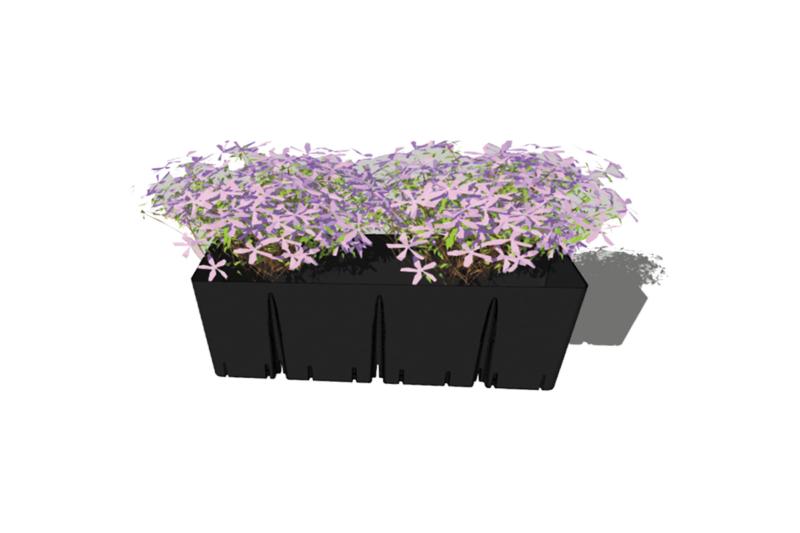 WindClip™
Designed for installations of higher than two stories, WindClip is a security measure against uplift forces that can be created when wind hits the side of a building.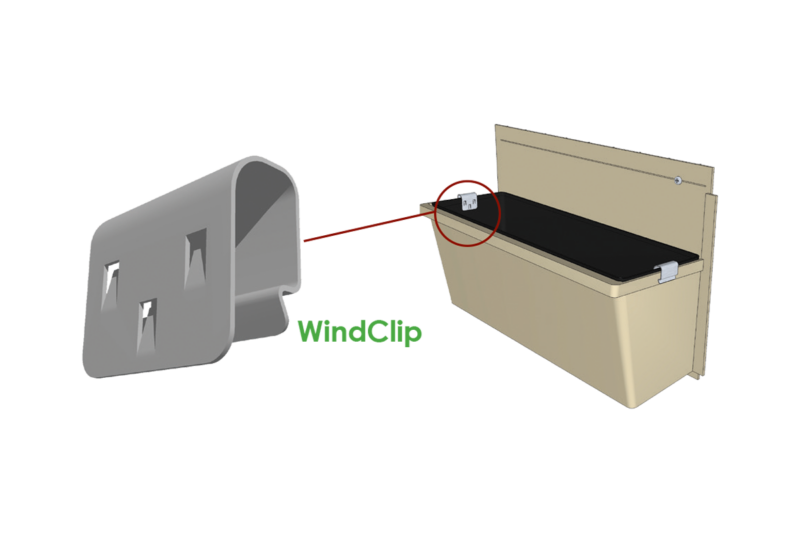 HideAway™ Concealment Brackets
HideAway™ brackets are designed to allow the installer to conceal the irrigation chase with a flashing or siding material that is complementary to the building's architecture.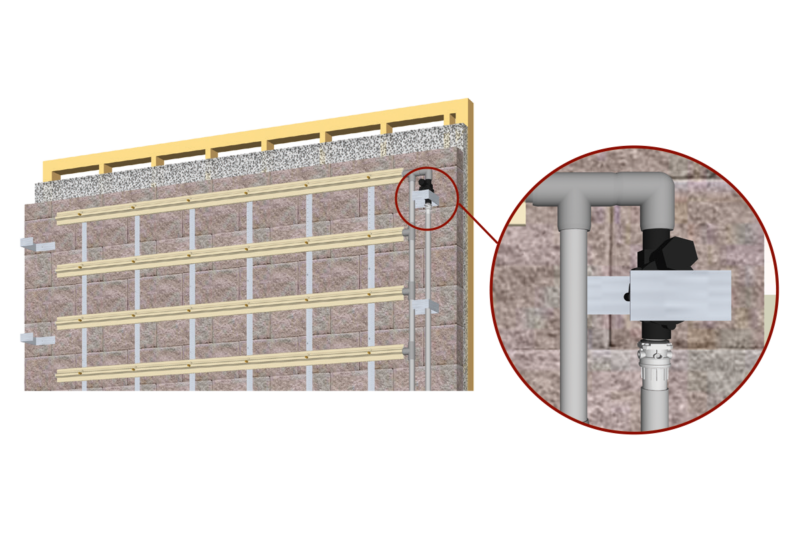 Step 1 – Install Infrastructure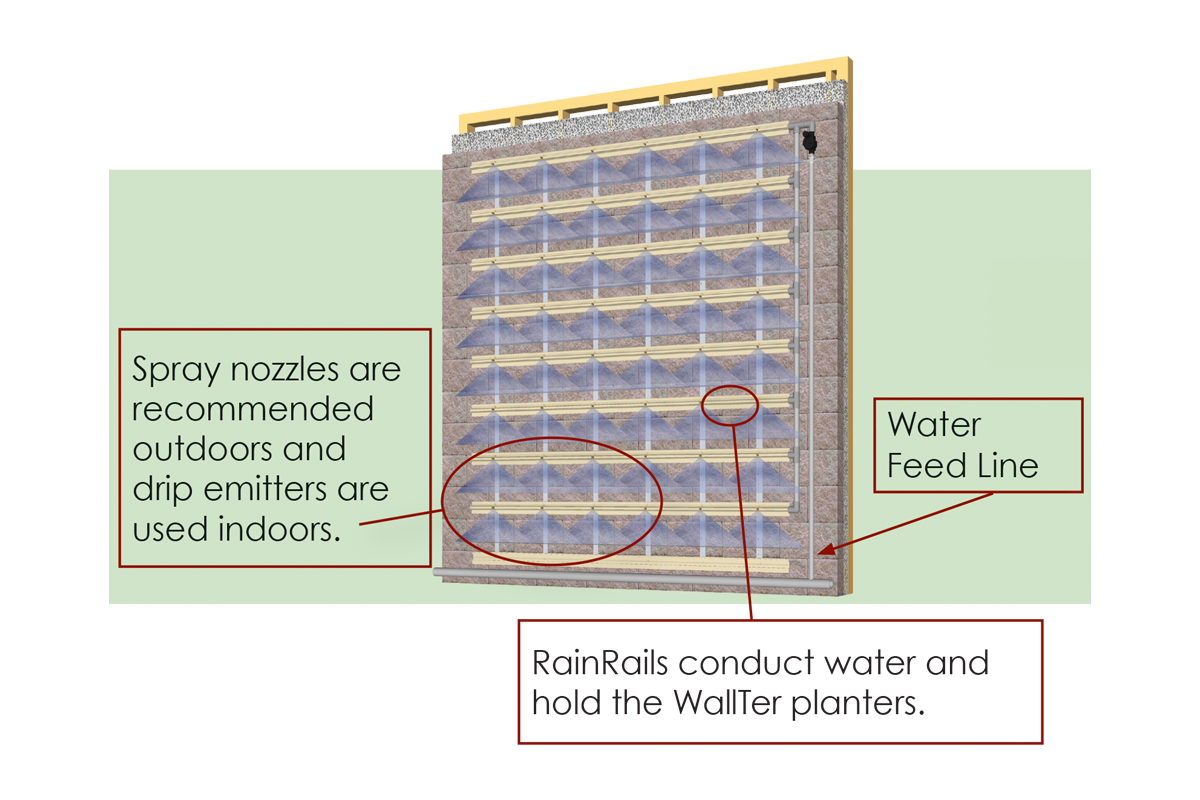 Step 2 – Install WallTer Planters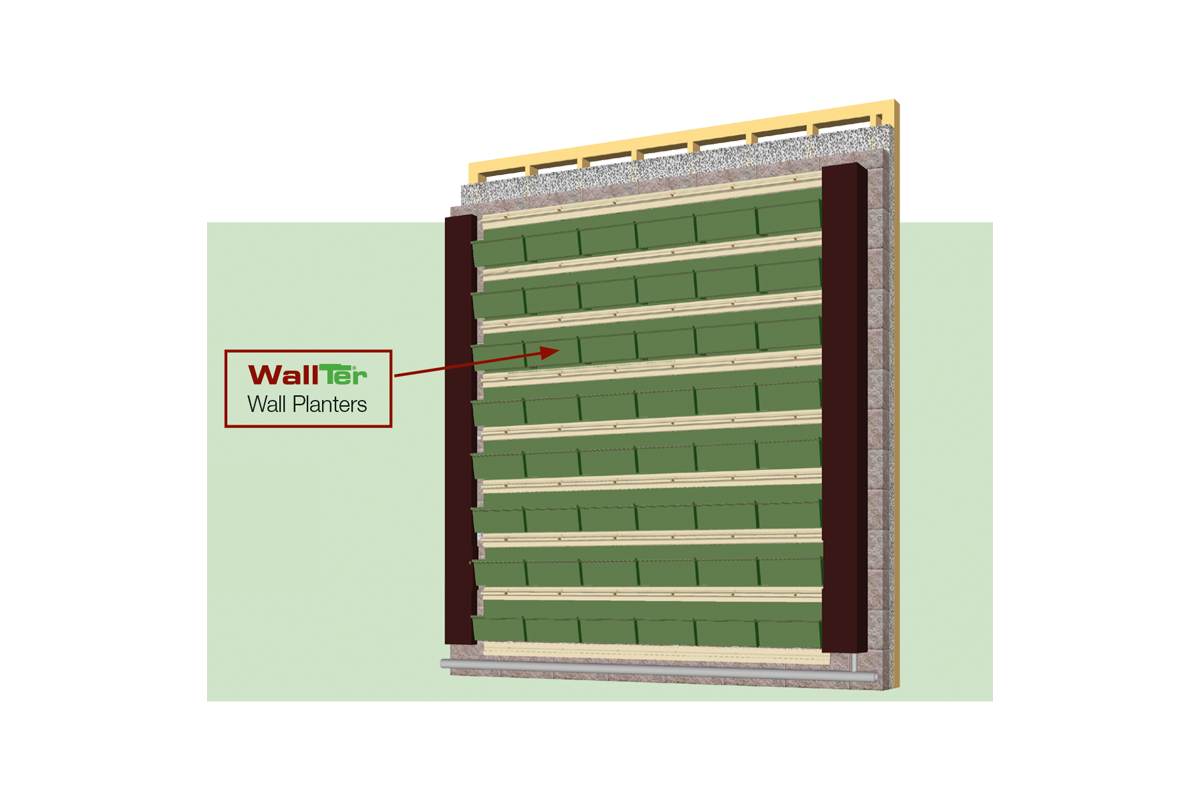 Step 3 – Install Plants