LiveWall is typically sold to professional contractors with experience in irrigation, plumbing, siding, and/or landscape installations.  With each order, we create customized shop drawings with instructions for site specific installation.  To develop these, we work with design or construction professionals to develop an infrastructure design that meets their budget and design intent.
Please call us at (877) 554-4065 or email us at sales@livewall.com to learn more about the LiveWall difference.
Structural Considerations
To support engineers in the safe application of LiveWall systems, we have developed structural loading reports, conducted static air pressure testing, and disclosed fire and wind resistance information.

Professional Design Tools
Ready to design a living wall?  Click here for time-saving tools such as a 3 part specification writer, SketchUp models and components, and detail drawings in CAD, Revit and PDF formats.

How to Install Green Walls
We designed LiveWall systems to be simple in function and straightforward to install for long-term success.  With each project that we sell, we provide customized shop drawings of the structural layout of that particular wall.  In addition, we have developed installation guides in print and video format to help contractors to prepare bids for LiveWall project installations.

Installer Testimonial
"We received great support from the entire LiveWall team. They were extremely helpful, making the process incredibly easy. The very thorough team ensured that installation was a breeze and required a minimal amount of tools. They also provide plant lists and shop drawings that were all well above and beyond what he expected."
– Barney, Naylor Landscape, LiveWall Installer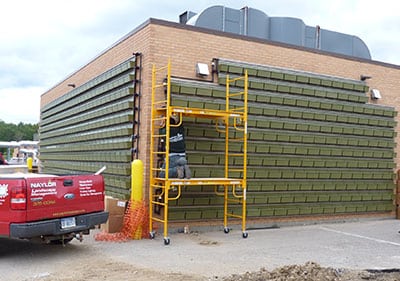 Very Easy to Plant
Our unique WallTer wall planter inserts make planting simple and very flexible.  The inserts are removable plastic liners which allow for the plants to be installed when the contractor is ready.  If annuals or edibles are desired, WallTer inserts make seasonal or annual changes easy and affordable.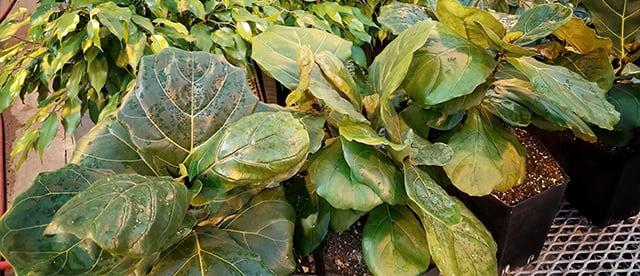 Low-Cost Maintenance
LiveWall is designed specifically to grow healthy plants.  Thus, it is very simple to maintain your living wall.  With proper preventative care, LiveWall systems will support healthy plants at a fraction of the costs of most other living wall systems.