With spring in the air, LiveWall owners are replanting their vertical gardens with new crops of annual edibles such as kale, chard, mint, and basil. And, the locals are noticing.
Yesterday, LiveWall delivered plants to the B.O.B. (Big Old Building), which will be used to enhance their dishes.
Fox 17 WXMI featured the Grand Rapids, Michigan building replanting in today's morning news.
The plants also help to make diner experience more enjoyable by naturally cooling the Skydeck on hot days and providing a peaceful and relaxing escape from the busy streets below.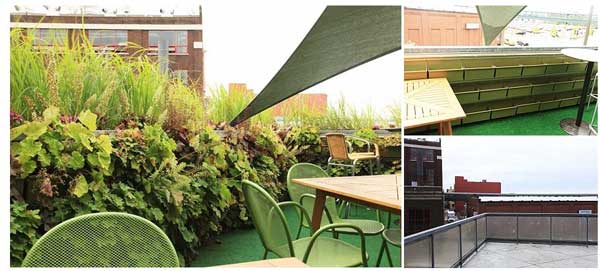 Does your restaurant have an outdoor space needing an upgrade?  Consider transforming patios, decks or beer gardens with living plants for better diner experience, increased revenues, and even reduced food costs.  Learn more about growing edibles in green walls: Vertical Gardens.