The LiveWall System...
...is a hybrid of architectural design, engineering, and horticulture—bringing together the best of aesthetics, physical and functional attributes, and a biological environment for plant material to thrive. LiveWall applies horticultural know how, common sense and the latest technology to provide a unique, attractive, sustainable living wall, at a reasonable cost - all of this in a vertical garden design that can be mounted on outside walls to stand up to wind and driving rain. LiveWall has also developed a system specifically for use inside buildings. LiveWall Indoor is a drip-free, water-efficient living wall which addresses the unique needs of tropical plants.
LiveWall is designed to…
...accommodate a broad range of plants; sun and shade loving perennials, annuals, vegetables, herbs, medicinal and tropical plants. You will have gardens that grow on walls.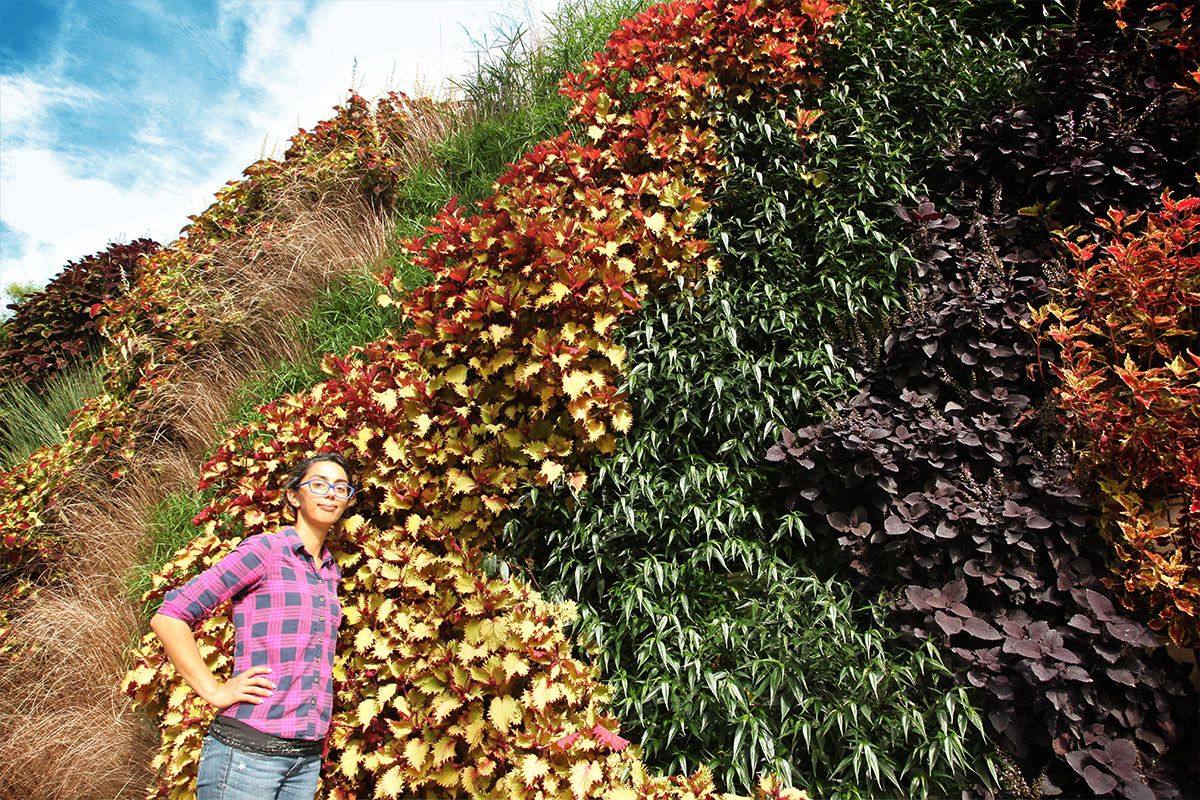 The LiveWall Difference
The LiveWall system is different from other living wall planters available on the market.
The benefits to you include a better aesthetic presentation, instant vegetation, good air flow (behind the system), substantially lower maintenance, elimination of soil erosion, standardized installation procedures, sustained nutrient dispersal, choice of color, durable long-lasting components, and the pride and peace-of-mind in knowing the project will be successful. With these advantages, LiveWall represents the best value in green wall systems.
Owner Testimonial
The herbs are growing faster than I can use them, which is a good problem to have. I am exploring every possible way to utilize fresh herbs more expansively in my menu on a day to day basis. The LiveWall system has helped take my cooking to the next level!
- Aaron Shapiro, Chef, Grand Pines Assisted Living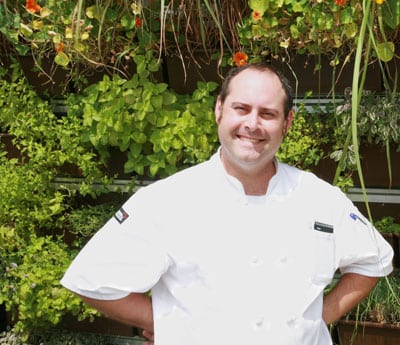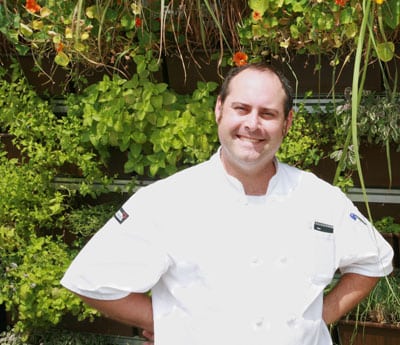 LiveWall Outdoor is...
Sustainable.
Easy to plant.
Easy to reinvent seasonally with different species.
Available fully grown for virtually guaranteed success.
Effective in all climates.
Attractive even during the dormant season.
Easy to design.
Easy to install.
Easy to water, fertilize and maintain.
LiveWall allows for…
Natural, rain-like irrigation.
Unrestricted design creativity.
No soil erosion.
Sustainable nutrient dispersal.
Good Air-flow, behind the system.
Optimum LEED points.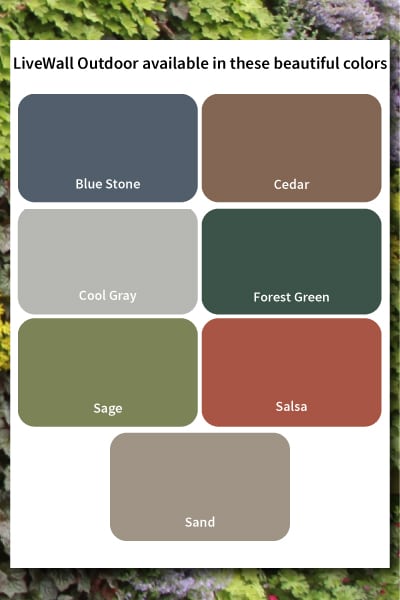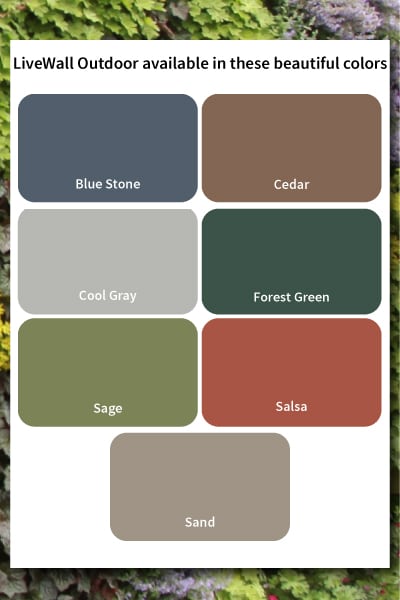 Downloads
Installation Instructions
Our design staff provides customized shop drawings of the structural layout with each order.
More information > Installation
How LiveWall Works
LiveWall is simple and effective; first you attach the aluminum VertiRails® (furring tracks) to the building wall. These allow for ventilation and provide a surface to attach the RainRails®. The RainRails do two things; they hold the WallTer® wall planters, and because the RainRails are hollow, they convey the irrigation water to the spray nozzles which provide water in rain-like fashion to the plants and soil (like the misters in the produce section at the grocery store).
To make it even easier, we designed the WallTer inserts, which are the plant containers that drop into the WallTer wall planters. This way, you can choose to have instant gratification with pregrown nursery plants, which can be dropped into the WallTers in mature condition. And, if desired, the wall can be reinvented seasonally with colorful annuals.
See what people have to say about LiveWall
Hear first-hand reactions from real people as they experience the LiveWall system. These people were recorded as they visited the living art exhibit, Breathe which utilized the LiveWall system.
LiveWall Flexibility
Not every living wall project is the same. With that in mind, we have designed the LiveWall system to be flexible. For projects that require a larger soil volume our LiveWall indoor system is available for use outdoor.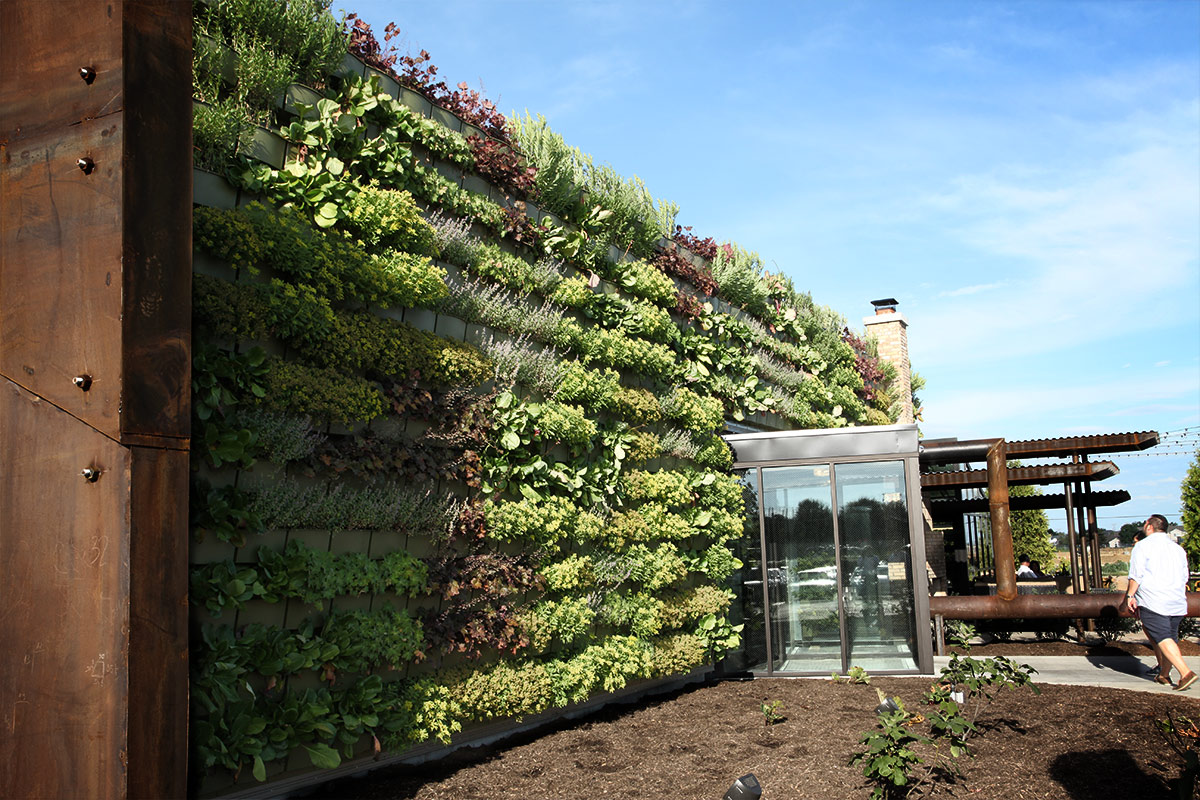 Install horizontal rails.
Attach bottom H-Rail, which is an anodized aluminum rail that holds the lower edge of the bottom row of planters. Then, using supplied GapTools, space and attach RainRail to form a slot wall for planters. Water moves through the hollow RainRails to a series of nozzles used to irrigate each row of planters.
Install Plants.
Removable WallTer wall planter inserts are easy to drop into place for an instantly mature green wall. If desired, planter inserts can grown at a nursery prior to installation on the wall. These removable inserts make it very easy to rearrange planters or replace short-lived selections such as vegetables and annual flowers.